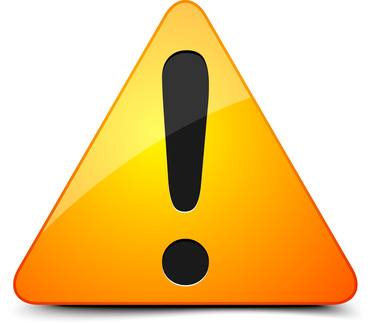 SAFETY ALERT: Ice jams in the Big Horn River have started sooner than expected. Flooding has started in the Worland area. All those down river from Worland need to start preparing for ice jams and flooding. If your property has flooded in the past, there is a good possibility that it will flood now. Move livestock and machinery to a safe place. If you know someone that does not have access to Facebook or the internet please advise them. Updates will be posted on the County's Facebook page, the Sheriff's Facebook page, Big Horn County Emergency Management's Facebook page, the Sheriff's website and the County website. If you experience any flooding, please notify the Sheriff's Department at 307-568-2324.
The National Weather Service provides hydrographs that show river stages over time. The following link contains information about the Big Horn River at Basin: http://water.weather.gov/ahps2/river.php?wfo=riw&wfoid=18718&riverid=206922&pt%5B%5D=145192&pt%5B%5D=143887&allpoints=152913%2C145192%2C143887%2C145609&data%5B%5D=all
Regional Hazard Mitigation Plan for
Park, Hot Springs, Washakie and Big Horn
Draft Available for Public Review and Comment
Would you like to learn more about what Park, Hot Springs, Washakie and Big Horn counties are doing to minimize the impacts of floods, dam failures, wildfires, hazardous materials incidents, and other hazards? A draft of the Regional Hazard Mitigation Plan is being made available for public review and comment. The plan assesses risks posed by natural and man-made hazards, identifies ways to reduce those risks, and allows each county to be eligible for mitigation grant funding from FEMA. County planning teams, including representatives from all municipalities, developed the plan over the past 6 months with assistance from a consultant, Amec Foster Wheeler. The plan identifies hazard mitigation goals and mitigation projects for the counties, with the intent of reducing losses from hazard events before they occur again. A series of public workshops were held during the planning process to solicit input on the hazards and ideas for mitigation projects. The counties in the Region are now soliciting public comment the plan before it is finalized and submitted for FEMA review and approval.
The comment period will be August 30 – September 7, 2016.
The plan can be accessed below
Regional Hazard Mitigation Plan Base Plan
To provide feedback and obtain more information please county contact your local county emergency management coordinator:
Park County: Martin Knapp at (307) 527-1860 or mknapp@parkcounty.us
Hot Springs County: Bill Gordon at (307) 864-4649 or bgordon@hscounty.com
Washakie County: Mike Orona at (307) 347-3331 or ema.ohs@washakiecounty.net
Big Horn County: LaRae Dobbs at (307) 548-2516 or bhcemc@tctwest.net